StartupCraft
Startup creation is not a job - it's a state of art
We are crafting fine web and mobile apps since 2015
CreatorAI
World's First Content Creation Protocol on Blockchain
Marketplace
Web
Blockchain
US
Smart Contracts
Creator.ai is a content marketing protocol, built to reduce the friction involved with connecting marketers to the global creator ecosystem. The protocol handles campaign creation, payments, contracts, and content delivery, all by leveraging the blockchain.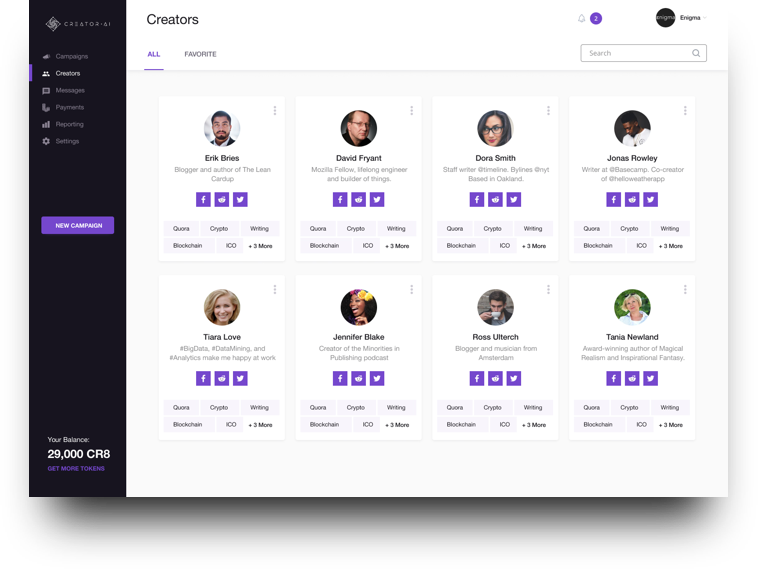 WORKAXLE
Manage your workers in a convinient way
WorkAxle is the perfect solution if you want to schedule shifts in record time no matter how many employees you manage. The application helps you manage your workers in a convenient way letting the system leverage for shifts and schedules. Employees can trade and cover their shifts or interact with manager through app keeping the original schedule workload in place.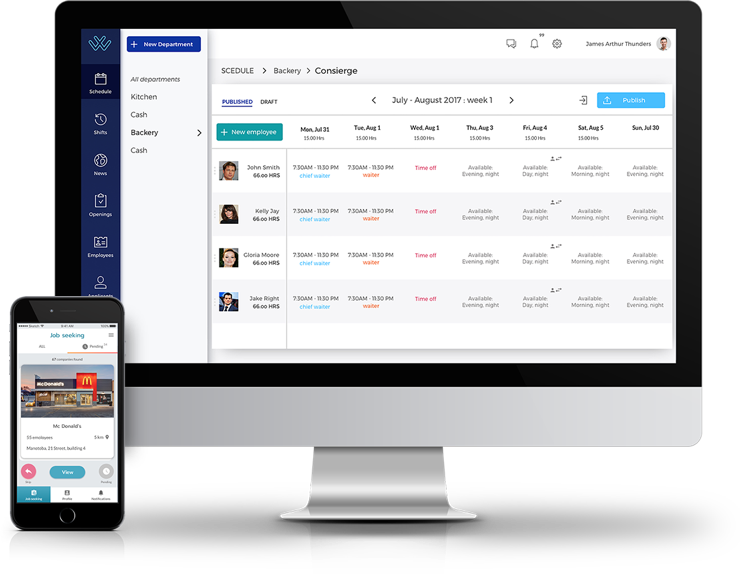 Voicereel
Transform the way voice talents share their work
Voice talents social network
Spain
Web
VoiceReel is a self serve portal for voice artists to create an online presence and showcase their voice over portfolio. Talent can create an account and upload their demo tracks, create custom playlists, categorize and share their work using an intuitive user interface. Agents can search and browse profiles, playlists and demos and listen online and find their talent in one place.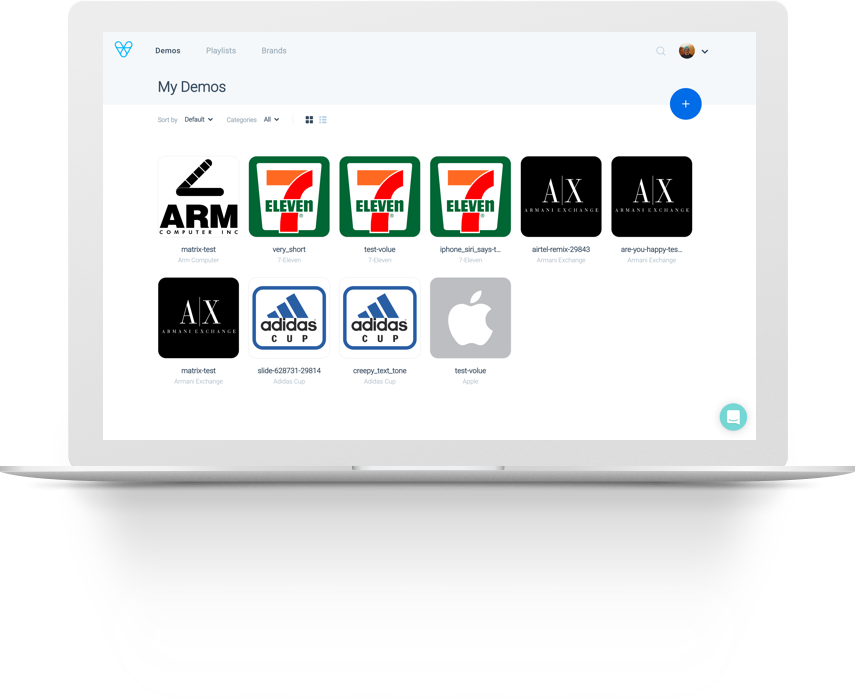 Show more projects
RECENT CLIENTS
WorkAxle
Team management
Mathew Diab
CEO
The quality of work output by StartupCraft came is mind boggling. Communication was always clear cut and the self-imposed management tools that StartupCraft used to ensure peace of mind for the client is phenomenal. StartupCraft has everything put in place for your project to succeed.
DoInBound
Project Management
Andrew Dymski
co-founder
StartupCraft are like family. There is no separation between where we start and they begin. At a time when we needed a reboot, they provided the spark. From the beginning, StartupCraft has treated our project as if it were his own. They approach problems with a full business perspective, not just development. This has allowed us to grow fast and grow smart. This is a contribution that is hard to measure but one we can't imagine life without!
SharpSurveys
Business decisions analysis
Chris
CEO
StartupCraft have been one of the best outsourcing teams I have worked with. Their communication and attention to detail have been superb, and they have felt more like part of our team than an agency. I would not hesitate to recommend working with StartupCraft to anyone.
TECHNOLOGIES
The technology is a main tool to craft a really fine product. We use best and latest technologies
Learn more
Contact us
We are always open to discuss new project ideas and help with implementation
Ⓒ Copyright 2017 StartupCraft - Web, Mobile and
Cryptocurrency Software development company.
All Rights Reserved.